Bring Chemistry to Life
Peter Wothers inspires thousands of children when he delivers his annual chemistry lecture during the Cambridge University Science Week. The last five years lectures are now available on DVD. Science is made real where complex science is explained in a meaningful way making it engaging for children aged 8 and over. For older students there is plenty of content to challenge the most able scientists.
The lectures which are about a lesson long can be viewed in their entirity or may be best used in chunks to demonstrate specific scientific concepts.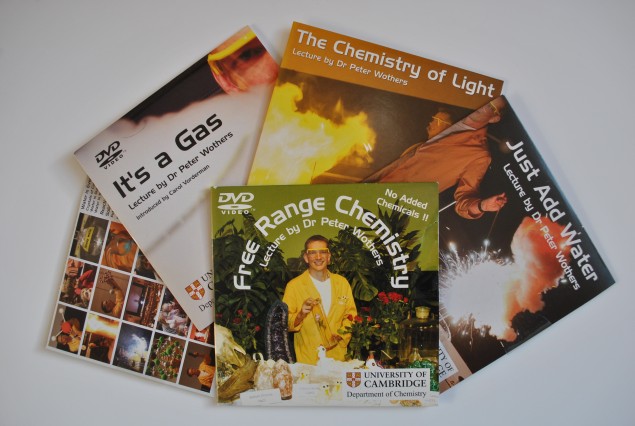 Purchase as a series. 5 discs for £35 + VAT
To order call 01223 470 769 or email order to info@teem.org.uk
I would certainly use the DVDs in year 6, although I would suspect that only a few attention spans would hold for the full hour at once as it isn't real live bangs and explosions. I'd therefore pick bits for most, though would give interested/able children the option of watching the lot. The lecture does flow seamlessly from one 'chapter' to the next, but it is possible to dip in.
I love the footnote at the end- 'most of these experiments can and should be safely performed at school'! I wish.
Sue Thompson Yr 6 Teacher, Cambridge