Phase 1 Phonics
Phase 1 Phonics covers six topics, specifically chosen to appeal to young children:
On the Farm, At Home, On the Road, In the Jungle, At the Party and At the Seaside.
This engaging series introduces children under five to skills such as sequencing, rhyming words, simple oral blending and identifying environmental sounds through fun, interactive games, stories and songs.
Phase 1 Phonics is ideal for the whiteboard and gives daily phonics sessions a refreshing interactive twist. Early Years children love this engaging approach to developing and practising their early phonics skills.
Single User CD-ROM = £39.95
Site Licence = £29.95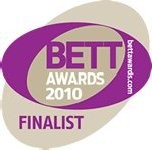 Phase 1 Phonics was shortlisted for a BETT Award in 2010, in the Early Years Solutions category.