StoryPhones
StoryPhones is a digital audio system which allows children up to the age of 8 to listen and record,
indoors and outside. It was designed by a teacher for children to help them develop their language,
communication and literacy skills. A system contains 4 or 6 headsets, each of which has a built-in
digital audio player so the children can listen to different resources at the same time. Also included is a loud-speaking MP3 player which includes recording and remote control. The software provided
allows access to the BookShelf educational download store with titles from a range of educational
publishers.
The StoryPhones Headsets do not need to be connected to a computer. Ideal for oudoor and in school laerning. There are 4 main aspects to the StoryPhones System: StoryPhones MP3 Headsets, StoryPhones Remote Console, StoryPhones Base Unit and StoryPhones Bookshelf Software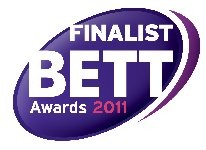 Using StoryPhones to Support Reading and Writing in Reception and Key Stage 1
Owen Dunn from the SAM Group at the Cumbernauld High School purchased a set of StoryPhones to use in schools within his local authority. Owen was attracted to the StoryPhones system because, in his words, 'It is an excellent resource and with the flexibility to host commercial and classroom produced resources it provides creativity for teachers and pupils alike'. Having found StoryPhones to be so effective, the SAM Group has purchased a second StoryPhones system. Owen wanted to find different ways in which the StoryPhones can be used beyond listening to stories. Two schools used them in P4 (Year 4) to include pupil's topic work in listening and literacy activities. Another school recorded commentaries from pupils in P1 (Reception) and P2 (Year 1) to show understanding of maths work.
St Timothy's, Coatbridge used their StoryPhones system to write a book report. This involved listening to the story "The Tiger Who Came to Tea" as a large group using the Remote Console and individually using the Headsets. This made good use of the flexibility of the StoryPhones system which allows listening out loud as well as focused, individual listening. Focused listening allowed the children to think carefully about the characters as well as the story structure. It also gave the children the opportunity to revisit the story in their own time, without the need of an adult and regardless of their reading level.